George Herald: UCT in Eden a class act
GEORGE NEWS FLASH AND VIDEO - The University of Cape Town's (UCT) Health Sciences Department is expanding its footprint in Eden.
Next year 20 of their medical students will be spending their final year of studies at the George Hospital.
This is double the current number. The UCT in Eden project was launched a few years ago when the national health ministry urged universities to produce more medical doctors.
A UCT delegation under the leadership of Prof Bongani Mayosi addressed business leaders and medical professionals at Fancourt on Thursday evening, and Mayosi said the UCT in Eden project is reaping rewards for both the university and the region.
"There are many benefits to the region. The students are involved in service delivery, supported by consultants and this also benefits staff at the hospitals in Eden."
The students spend their sixth year as interns who join clinical teams and enhance service delivery while learning hands on.
The project hopes to entice doctors to the rural areas.
The number of students is set to increase to 40 by 2020 and UCT in Eden will then also include the Oudtshoorn, Mossel Bay, Knysna and Beaufort West hospitals.
See video below.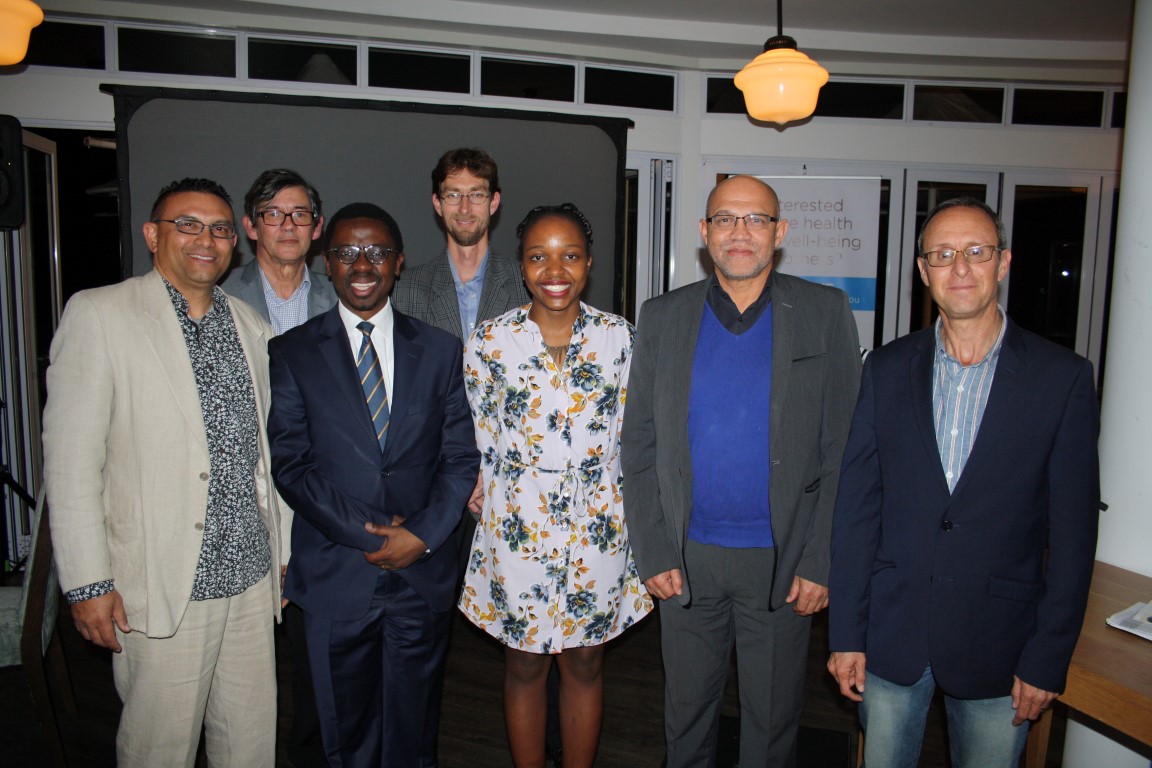 The speakers at the UCT in Eden event are from left: Dehran Swart (UCT Health Teaching Platform Manager), Dr Greg Hussey (former UCT Dean of Health Sciences), Prof Bongani Mayosi (UCT Dean of Health Sciences), Dr Trevor Gould (HOCU - Internal Medicine - George Hospital), Nokuthula Mayaba (UCT 6th year student - MBChB), Russel Ally (director of UCT alumni and development) and Brett Utian (Isisombululo Programme Director in George).
Click here for a photo gallery.
Article
by Ilse Schoonraad and courtesy of George Herald